Enhanced Disinfection Services in Tampa
Keep a Clean and Healthy Environment
At Merry Maids of Tampa, creating a clean and healthy environment in the homes of our customers is our main priority. With over 40 years of experience in the industry, our trained cleaning professionals use advanced hard surface disinfection techniques and processes to make sure no corner is left uncleaned.
We regularly clean the high-touch surfaces of your home during each home cleaning, giving you back time and peace of mind, so you don't have to worry about emerging pathogens on your home's surfaces. This will also help ensure your family's wellness by destroying emerging pathogens on surfaces that your family touches throughout the day.
For disinfection services in the Tampa area, reach out to our team members online or call us at (813) 302-1194!
Leaders in Disinfection Cleaning Services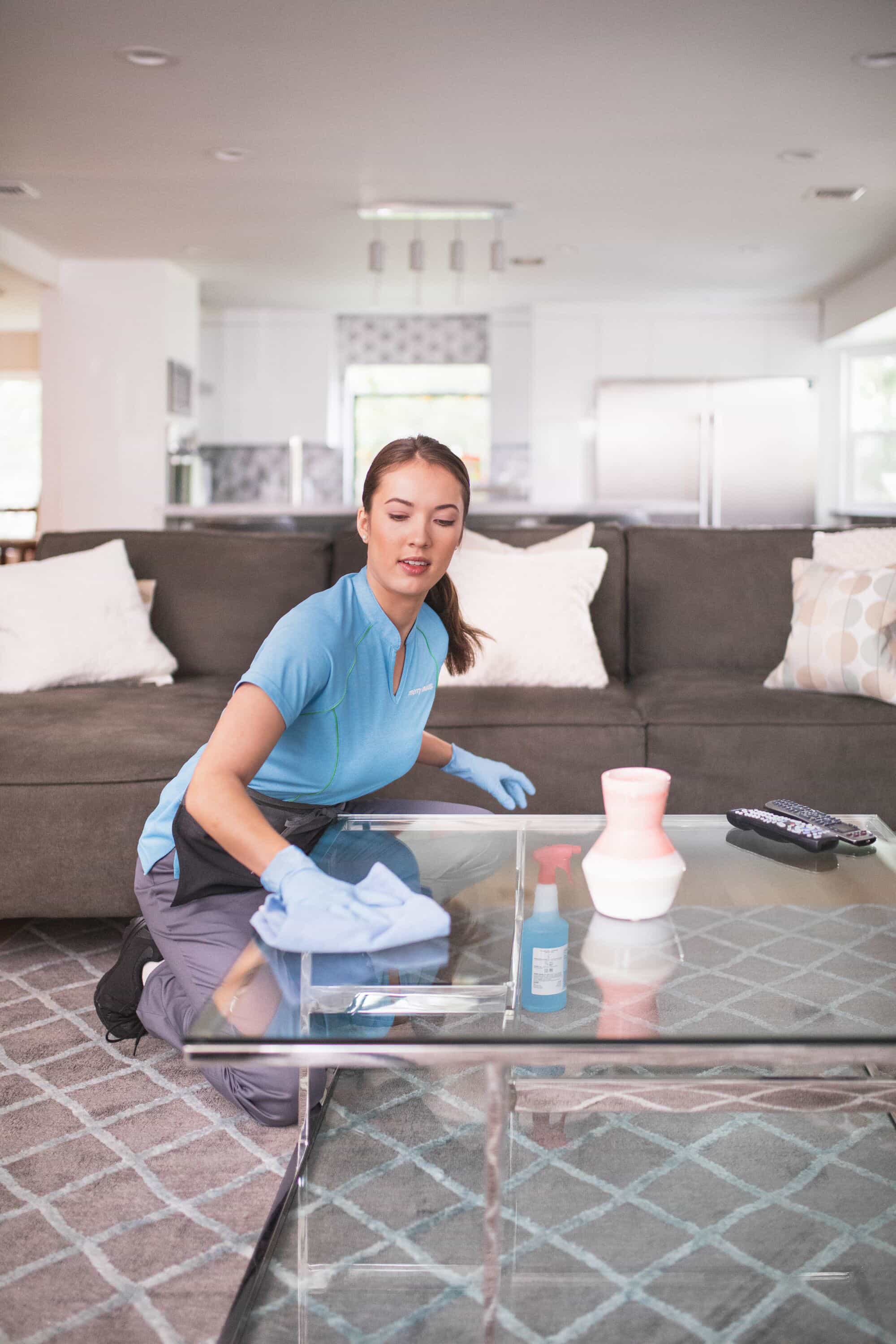 Through our existing safety protocols and cleaning expertise, you can rest assured that your home receives an enhanced cleaning backed by decades of experience.
Our disinfection services feature top-quality solutions from leading cleaning providers, and leverage the best-in-class processes that our market-leading sister brands employ. Our house cleaning experts will use products supplied by Merry Maids to ensure high-touch focus areas of your home receive a complete disinfection treatment.
*Disinfection cleaning is only effective on hard surfaces. It's important to note that some materials, such as fabrics and electronics, may not be suitable for disinfection.
Some examples of high-touch surfaces include:
Doorknobs
Light switches
Hand railings
Countertops
Appliance handles & knobs
Toilet seats & handles
Tabletops
Why Disinfect?
Studies have already shown that disinfecting high-touch surfaces can prevent infections. That's why at Merry Maids of Tampa, we want to give you the option to have expert cleaners come in and disinfect your high-touch surfaces for you.
If you are wondering how often to use disinfection services, it depends on the type of environment you're trying to protect. In general, for homes, it is recommended that you call on us about once a week to ensure that your home is free from germs and bacteria. We know just what to do to create clean and healthy homes.
Are you looking for a Tampa cleaning service that utilizes enhanced disinfection practices? Click here to request an estimate!