Tampa Maid Service
Quality Maid Services Near You
Base Hours: 2 - 5
Includes: Dusting, Mopping, Vacuuming, Windows
Merry Maids Recommends: Weekly or Bi-Weekly Cleaning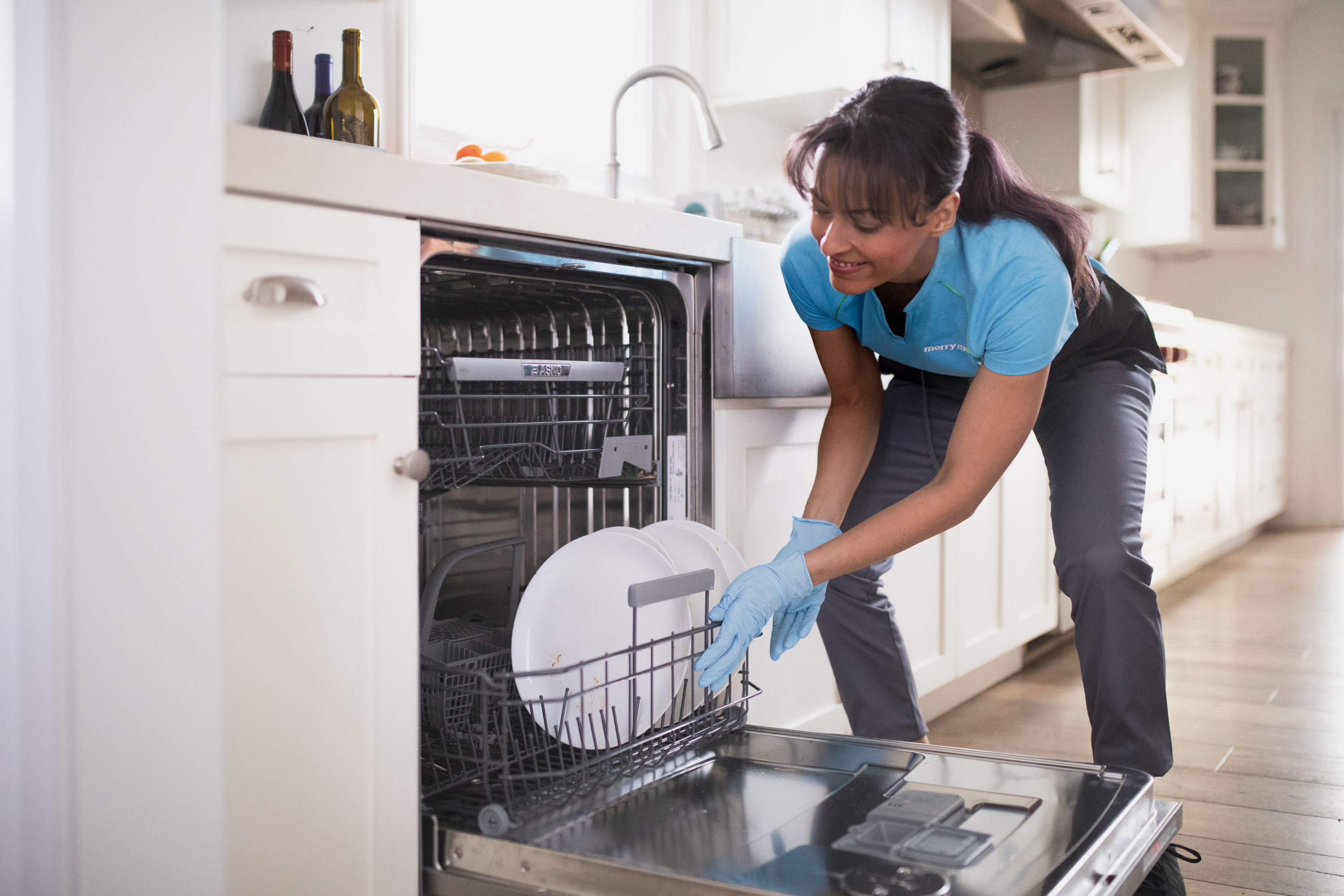 Keeping a house clean can be a never-ending battle and with busy schedules, it can be even more difficult to find the time to keep on top of everything. That's where our maid services come in!
Merry Maids of Tampa is committed to offering exceptional cleaning services near you. Our maids can clean any home or apartment and leave it sanitary and tidy. For your safety, we use environmentally friendly cleaning supplies for all washing, scrubbing, and dusting.
Need maid services in the Tampa area? Contact our experts online or call (813) 302-1194 for more help!
Maid Cleaning Services You Can Count On
At Merry Maids of Tampa, we understand how important a clean environment for your home is, which is why our maids provide top quality cleaning services to keep your home looking spotless!
We'll treat your home with a high level of respect. You'll be able to rely on us for:
A free in-home analysis of what you need
Individualized cleaning packages
Service from bonded and insured team members
Our national brand has won many accolades, including the Women's Choice Award. We're also a member of the BBB. Our cleaning services in Tampa are consistent, and you can expect your home to be spotless every time we clean it. Regardless of your cleaning needs, we'll find a package that fits your budget.
For maid service you can count on, call our team at (813) 302-1194 or request a free estimate today!
What Does a Maid Do?
Most professional maid services include a wide range of house cleaning tasks, from vacuuming and dusting to mopping floors and cleaning bathrooms. While the specifics will vary based on the needs of each individual home, most maid services include thorough kitchen cleaning, laundry, and general tidying.
In addition, many maid services also offer specialty cleaning services, such as carpet cleaning, window washing, and oven cleaning. As a result, hiring a professional maid service can be an effective way to keep your home clean and tidy.
Reach out to Our Experts
Our office is open Monday through Friday, 8am - 5pm, and we strive to make it hassle-free to set up cleaning appointments. We believe our house cleaning services can save you time, stress, and money. To find out more about how our cleaning services can help you, give Merry Maids of Tampa a call today.
come home to more Request Your Free Cleaning Estimate Now!