Cleaning Services in Conyers, GA
Housekeeping and Maid Services Near you
Too much to do and so little time to get it all done? Merry Maids® is here to help with cleaning services in East Atlanta, Newton, & Walton Counties that go above and beyond to restore balance to your home and simplify your life.
We are proud to be backed by a name with 40 years of experience. Our professional house cleaning services in Conyers use advanced processes and products to handle every room in your home. It's time to live in the moment and leave the housekeeping to us.
CALL OUR CONYERS CLEANING COMPANY TODAY AT (770) 884-6465 ORSCHEDULE HOUSE CLEANING AND MAID SERVICES NEAR YOU
Cleaning Services Near You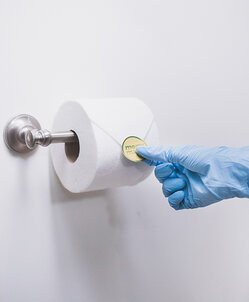 We provide a variety of cleaning services designed to meet your specific needs:
Maid Services
Merry Maids of Newton & Walton Counties offers thorough and customized maid services in Conyers, GA. When you call us to come to your home, we'll start you off with an in-home analysis. This way we can learn how to individualize our maid services for you and your home.
Trusted House Cleaning Services
At Merry Maids®, we have provided top quality house cleaning services to the community of Conyers for years. Our attention to detail and commitment to excellence will ensure you receive the highest quality of services.
Deep Cleaning
Housekeeping
Apartment Cleaning
Kitchen Appliance Cleaning
Bathroom Cleaning
Dusting
Organizing
Laundry Services
Wall Washing
Spring Cleaning
Cleaning for Seniors
*Disinfection cleaning is only effective on hard surfaces
Green Cleaning Services
We use environmentally friendly products that are safe for your family and pets, as well as advanced processes and equipment. With our variety of cleaning services, we can help make your home cleaner, fresher, and more inviting. Whether you're in need of quick maid services or a thorough deep cleaning in your home, we can provide the perfect solution to fit your needs.
If you're in need of house cleaning services near you, our expert staff not only will handle all of your cleaning needs, but they will do it with a smile on their faces. Our team is passionate about providing reliable, efficient, and affordable services to all of our customers!
Get your free estimate on top-quality cleaning services in Conyers & East Atlanta by calling (770) 884-6465 or contacting us online today!
Our Full List of Services