House Cleaning Services in Conyers, GA
Trusted Residential Cleaners in East Atlanta
Base Hours: 2 - 5
Includes: Dusting, Mopping, Vacuuming, Windows
Merry Maids Recommends: Weekly or Bi-Weekly Cleaning
Keeping your house clean can be a never ending battle, and with busy schedules it can be tough to stay on track with keeping your home clean. That's what Merry Maids of Newton & Walton Counties is here for!
Request your free estimate on comprehensive house cleaning services in Conyers & East Atlanta by calling (770) 884-6465 or contacting us online today!
Our experts provide top quality home cleaning services so you can spend less time cleaning and more time doing the things you actually enjoy. With the help of Merry Maids of Newton & Walton Counties, you can have a clean home without the stress.
We offer expert house cleaning services in Conyers, Decatur, Snellville, and beyond. Our friendly team would be happy to take care of your home cleaning to-do list so that you can live more and clean less.
Reliable Home Cleaning
At Merry Maids of Newton & Walton Counties, our team offers flexible house cleaning schedules to help keep your home clean consistently. Our experts provide weekly, biweekly house cleaning, and monthly home cleaning services available.
Along with one-time detailed cleaning options, Merry Maids offers a variety of options. And we will customize cleaning solutions to fit your needs.
We'll take care of cleaning and sanitizing the kitchen, bathrooms, and bedrooms. All you have to do is sit back and relax.
Our experts are specialized in house cleaning services such as:
Refrigerator cleaning
Wall washing
Window washing
Kitchen cleaning
Bathroom cleaning
Bedroom cleaning
Laundry room cleaning
Dining room cleaning
Living room cleaning
Our team is well-trained, and backed by our service guarantee, so you don't have to worry about a thing. We'll be respectful of your Conyers home and property as we clean.
Trained Professionals Providing Expert Home Cleaning Services
Our professional cleaners are trained in various cleaning techniques and have the knowledge and experience to handle different surfaces, materials, and cleaning challenges effectively. They are equipped with the necessary tools, equipment, and cleaning agents to provide thorough and efficient cleaning.
Get a completely clean home, just the way you want it. Give Merry Maids of Newton & Walton Counties a call at (770) 884-6465 today to get started with a free estimate for house cleaning in Conyers & East Atlanta.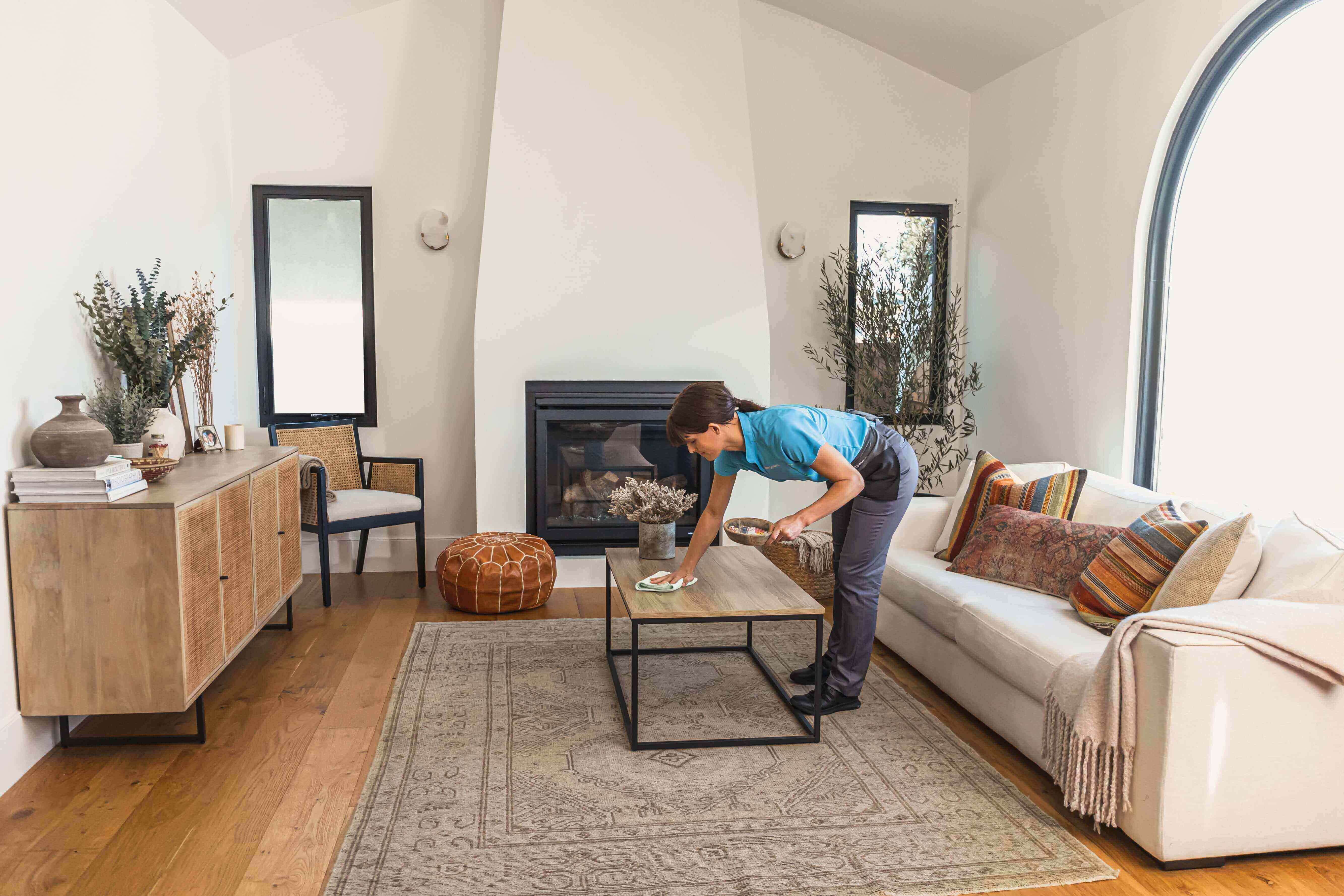 Why Choose Merry Maids for house cleaning?
Here's why you should choose Merry Maids of Newton & Walton Counties for your home cleaning needs:
We offer flexible services to fit your schedule
We are a team of insured and trained cleaning professionals
We use the best products in the industry
We offer a worry-free guarantee
Home cleaning that's cleaner than clean. Click here to request your free estimate, or call us at (770) 884-6465!