Professional Housekeeping Services in San Antonio
Maintaining a More Livable & Enjoyable Home
Our team of professionals can provide housekeeping cleaning services to fit any kind of schedule or list of responsibilities. Our experts can visit as frequently as multiple times a week or only on a monthly basis if your cleaning requirements are simple.
When you need a level of care that ensures your home is tidy and welcoming all week long, our professionals at Merry Maids of San Antonio are here to help.
Learn more about our San Antonio housekeepers by calling (210) 774-6720 or requesting an estimate.
Common Reasons to Hire a Housekeeping Team
People often hire professional help when they are short on time or have other responsibilities to prioritize. There are many benefits for hiring professionals. Below are some common reasons to hire assistance:
To maintain orderliness in every room
To create a schedule for maintaining a large property
To keep high-traffic areas (like the kitchen) open and ready for use
To ensure the home is stocked with kitchen and bathroom necessities
To keep a presence in the home while away
To minimize the presence of germs, bacteria, and pathogens
For assistance with washing and folding laundry
For assistance with dish washing
For assistance with packing and unpacking
What Makes Our Housekeepers in San Antonio Stand Out?
There are a number of ways that our company stands out in terms of personnel. Our teams are well known for some of the following reasons:
Strong attention to detail
Flexible with scheduling
Courteous and friendly
Treat your house or apartment like their own
Experienced and trained in our rigorous programs
Interested in Special Offers?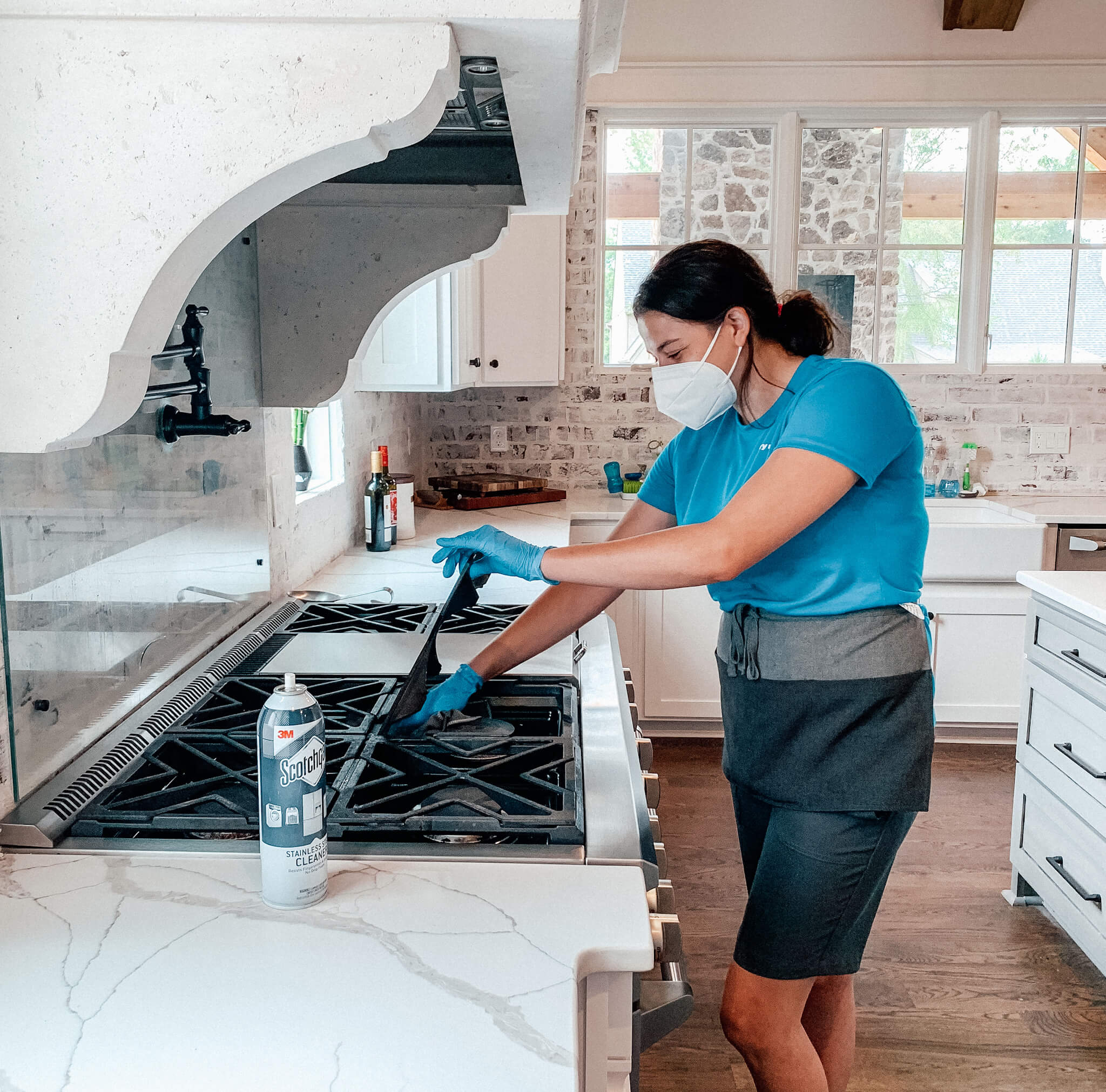 Deciding When to Hire Professionals for Housekeeping Cleaning Services
If you are trying to decide whether housekeeping services would be a good fit for your San Antonio home, we have listed out some of the more popular reasons for committing.
You do not enjoy cleaning
You have disposable income
You do not have time for family or relaxation
You are working long hours
Your home needs more cleaning than it receives
Your home feels cluttered
If you feel like now is the time to get consistent help with maintaining a clean and orderly home, we look forward to helping out. Our housekeepers will keep close records on tasks requiring daily, weekly, or monthly attention so you always know what is being done.
Learn more by viewing testimonials or by calling (210) 774-6720 for housekeeping services in San Antonio!
Base Hours: 1 - 3
Includes: Dusting, Mopping, De-cluttering, Laundry
Merry Maids Recommends: Weekly or Bi-Weekly