Maid Service in San Antonio, TX
Base Hours: 2 - 5
Includes: Dusting, Mopping, Vacuuming, Windows
Merry Maids Recommends: Weekly or Bi-Weekly Cleaning
With a maid service by your side in San Antonio, TX, you can get the thorough, consistent clean you've always wanted for your home. Here at Merry Maids of San Antonio, we'll take care of everything so that you can relax. We offer a range of house cleaning services, and we'll personalize a care plan to suit your particular needs and concerns.
We've won the Women's Choice Award, and we're considered the number one residential cleaning service in the nation because of our highly trained employees and thorough work. People throughout the region trust us because our cleaners are:
Extensively trained
Bonded and insured
Thoroughly screened
Want to learn more about our maid services in San Antonio? Call us at (210) 774-6720 or contact us online!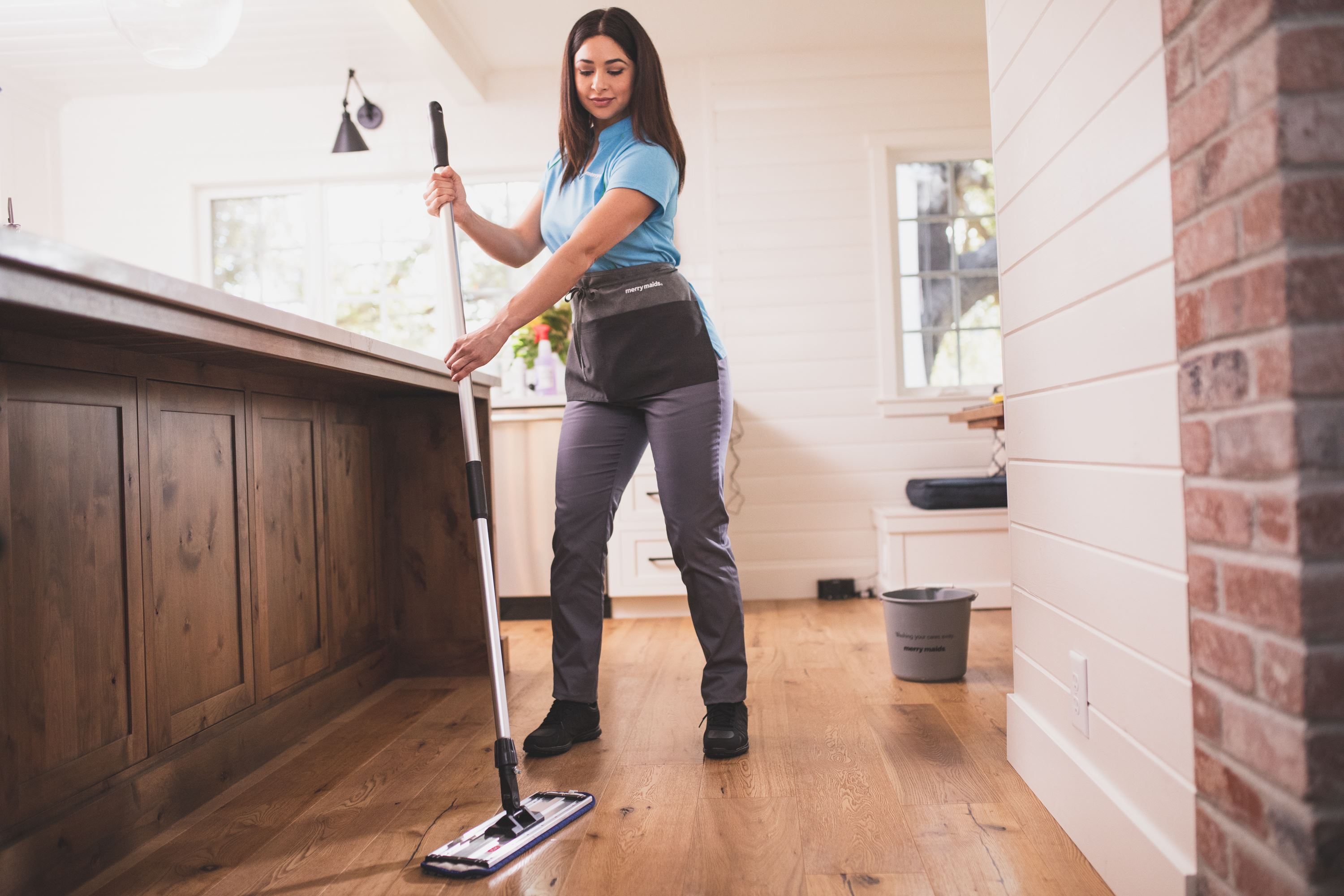 Benefits of Hiring Maid Services:
Convenience - Most people don't want to come home from a long day at work to do more work. Coming home to a clean house can be a huge stress-reliever.
Saving Time - With your home already cleaned, you'll get more time to relax, run errands, or anything else you may have put off due to cleaning.
Deeper Cleaning - Because our cleaning professionals provide detailed cleaning, you can rest assured that all of your home will meet your standard of cleanliness!
Saving Money - Since our maids come equipped with cleaning supplies, you won't have to worry about keeping any in stock at home.
If you're in the San Antonio area, then see what our maid service can do for you. We'll keep your property clean and ready for company so that you won't have to. We'll treat your belongings with respect, and we'll work hard to meet or exceed your expectations. Call Merry Maids of San Antonio when you need one-time or recurring cleaning services and see how great your house or apartment can look!
To have your home taken care of by expert maid service, request an estimate online or call (210) 774-6720
Give the gift of Clean. Click here to give a gift for any occasion!