Housekeeping Services in Spring, Texas
Setting Industry Standards for Clean
Day-to-day demands, various responsibilities, and the pace of life itself can sometimes stand in the way of giving much attention to the home.To help you experience peace of mind, our housekeeping team at Merry Maids of Spring is here to help. Ensure that your home remains a sanctuary by hiring our trained and insured professional housekeepers to help maintain order.
Ask about any special offers when you get in touch with us at (281) 407-6655 or request a free estimate.
A Systematic Approach to Housekeeping
To ensure that the small details are not missed, our Spring, Texas housekeepers will organize the cleaning tasks into a checklist that includes any preferences or special requests that you may have asked for. As they work their way through your home, each room is approached systematically to make sure every space receives attention.
Our housekeepers in Spring provide the following services:
Dusting bookshelves, cabinets, and open surfaces
Polishing fixtures
Sanitizing faucets and sinks
Sweeping and mopping hard floors
Vacuuming carpets and rubs
Emptying and relining trash bins
Cleaning mirrors and windows
Tidying up clutter in different rooms
Sanitizing toilets and bathroom fixtures
Cleaning showers and bathtubs
Stocking bathroom linens
Option: disinfecting high-use surfaces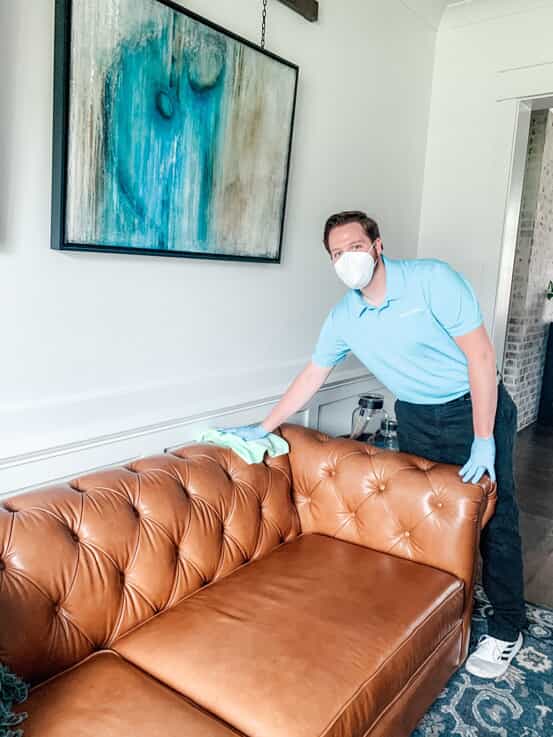 Professionals Ensuring a Satisfying Clean
When you come home from your daily routine, you should immediately feel a sense of relief as you walk through the door. Our professional housekeepers keep this goal in mind as they perform their duties.
More reasons our housekeeping professionals are the industry's best:
Superior cleaning supplies: Our housekeepers will show up at your home equipped with microfiber cloths and eco-friendly, non-toxic products for a deeper clean.
High-traffic equals high attention: Our team is familiar with the traffic patterns in the average home. When certain areas require an extra measure of care, our housekeepers deliver.
Ridding dust from forgotten places: By knowing the kinds of places where dust collects unexpectedly, our team can help reduce irritation from indoor allergies.
To learn more about our housekeeping services in Spring, give our team a call today at (281) 407-6655.
Feel free to learn more about some of our current special offers.
We Base Hours: 2 - 5
Includes: Dusting, Mopping, Vaccuuming, Windows
Merry Maids Recommends: Monthly cleaning