Enhanced Disinfection Services in Spring
Eliminating Household Germs with Hard Surface Disinfecting Cleaning Services
Do you want to reduce harmful pathogens in your home? Home sanitizing services are an effective solution. At Merry Maids of Spring, we are dedicated to maximizing the safety and comfort inside people's homes. In addition to regular cleaning services, we are offering enhanced disinfection services for individuals who want more focus on high-traffic areas and high-touch surfaces.
The CDC has recommended cleaning high touch surfaces in the home on a routine basis. Our team is equipped to help you slow or eliminate the spread of germs in your Spring, Texas home. We can help ensure your living areas remain places where you and your family feel protected.
*Disinfection cleaning is only effective on hard surfaces
Get a quote or call us today at (281) 407-6655.
What Are High Touch Surfaces?
The main focus of this service is to disinfect high-use surfaces. These can include the following:
Counter Tops
Tabletops
Trash Receptacles
Chairs
Microwaves
Light Switches
Door Knobs
Handles throughout the Home: Toilets, Appliances, Sinks, Bath Tubs, Showers
*Disinfection cleaning is most effective on hard surfaces
Why Disinfection Services Can Be Helpful
Oftentimes, routine home cleaning is sufficient for eliminating or reducing the presence of germs in the home. But for those who want another layer of attention on top of this, disinfection treatment is available. You may also want to prepare your new home for moving in with a cleaning that includes a focus on eliminating germs.
Disinfecting high frequency touch points and surfaces can help lower the risk of spreading infections by focusing on areas where pathogens are more likely to be.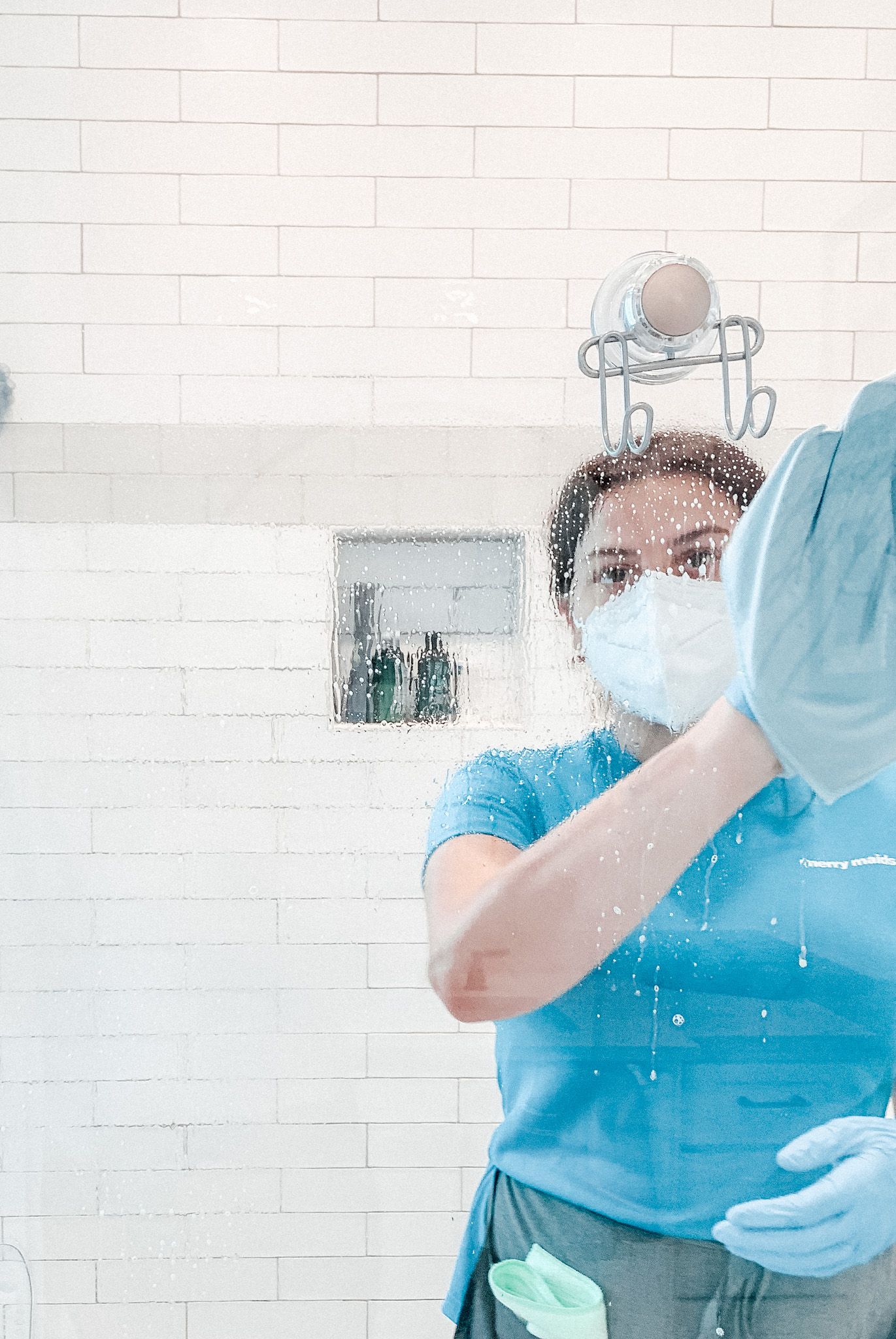 What's the Difference Between Cleaning & Disinfecting
Cleaning and disinfecting are not interchangeable terms. Cleaning is the act of removing dirt, grime, or pathogens from a surface. Usually, surfaces are cleaned with soap and water. Alternatively, disinfecting means that pathogens and germs are actually killed through the use of chemicals. Disinfecting does not necessarily mean that the pathogens are removed from a surface. Performed together, cleaning and disinfecting decrease the likelihood that viruses and harmful pathogens will be transferred to individuals through contact with contaminated surfaces.
COVID-19 & Disinfection Services
Alongside targeting high-traffic areas and germ hotspots, our team is making use of disinfecting products that meet the EPA guidelines for treating emerging pathogens. This ensures effective treatment for bacteria, germs, and pathogens that may be present in the home.
Your Spring home should be a sanctuary where you can experience a clean and healthy environment. Our team has the tools to help keep your home clean, sanitized, and disinfected. Having a team of professionals who are screened, trained and experienced can help you experience more peace of mind.
For a cleaning company in Spring, TX that provides enhanced disinfection practices, look no further. Call (281) 407-6655 to request an estimate!