Deep Cleaning Services in St. Augustine, FL
Detailed, Deep Cleaning That You Can Rely On
When it comes to deep cleaning, most people often think about the typical daily chores such as sweeping, mopping, vacuuming, and dusting. However, there are times when your home needs more.
In some cases, detailed cleaning is needed to promote a healthy lifestyle. At Merry Maids of St. Augustine, we offer specialized cleaning services that target hard-to-reach locations and eliminate difficult-to-find dust and dirt.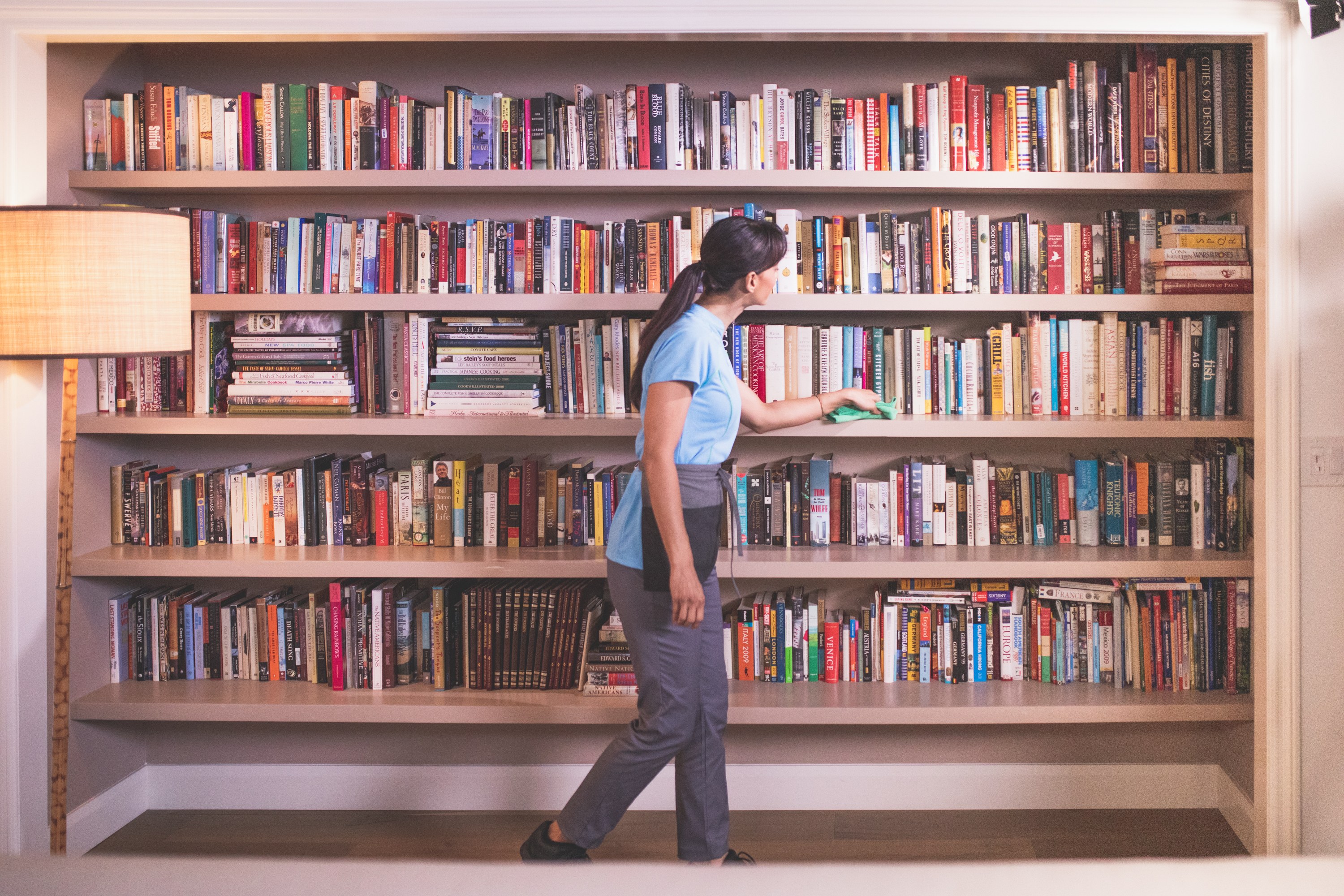 During the cleaning session, our team will:
Wipe and disinfect doors, door frames, knobs, and light switch panels, ceiling fans, hanging light fixtures, and vents(if accessible)
Vacuum, fluff, and edge carpeting
Dust and wet-wipe all pieces of furniture
Dust decorative items on furnishings
Vacuum tops of curtains or valances
Vacuum and mop hard surface floors
Thoroughly scrub and dry inside and outside of toilets, sinks, showers, and fittings
Clean mirrors, glass in picture frames, and all other glass surfaces
For reliable deep cleaning services in St. Augustine, FL, call us at (904) 507-4961 or contact us online to get started with a free estimate.
The Perks of a Comprehensive Cleaning
While a detailed cleaning may not be necessary each time you spruce up your home, including it in your regular cleaning schedule is essential. We implement a rotational system to ensure your home consistently receives thorough cleaning, maintaining the initial outcomes of an extensive clean.
Why Choose Us?
At Merry Maids of St. Augustine, we are locally known and operated. We are backed by a renowned national brand with over 44 years of house cleaning experience in the US and Canada.
Our countless hours in different homes have prepared us to handle any space and apply innovative cleaning techniques for unparalleled results.
We take pride in our detailed cleaning services and offer a worry-free guarantee. If you're unhappy, let us know within 24 hours, and we'll make things right again.
For more information about our deep cleaning services in St. Augustine, call us at (904) 507-4961 or contact us online to get your free estimate.
Frequently Asked Questions
Can I customize the deep cleaning service according to my specific needs?
Absolutely! We understand that every home is unique, and our deep cleaning services can be tailored to meet your specific requirements. Whether you need extra attention to certain areas or have any specific cleaning instructions, our team will work with you to ensure your satisfaction.
How long does a deep cleaning service usually take?
The duration of a deep cleaning service varies depending on the size of your home and the level of cleaning required. Our team will provide you with an estimated timeframe based on the specific details of your cleaning project.
Will Merry Maids provide all the necessary cleaning supplies and equipment?
Yes, our experts will bring all the necessary cleaning supplies and equipment needed for the deep cleaning service. Our team of professionals will arrive fully equipped and ready to tackle the job.