Enhanced Disinfection Services in St. Augustine, FL
Creating a Healthy Home Environment With Our Home Cleaning Services
Whether you don't have time for upkeep at your home or you've noticed that your loved ones are constantly sick, you may need to make professional home disinfection a priority. At Merry Maids of St. Augustine, our mission is to create a completely sanitized and healthy environment for you and your family to thrive.
Customized Home Cleaning Solutions in St. Augustine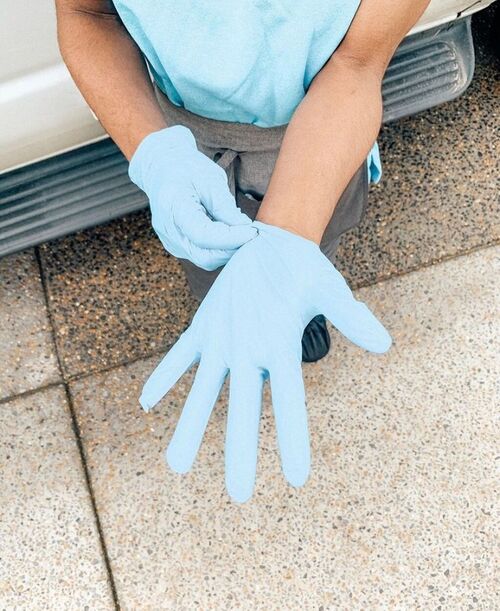 At Merry Maids of St. Augustine, our professional house cleaners work with you to develop a custom cleaning and enhanced hard surface disinfection program to help eliminate germs at the source. Our in-depth cleaning processes and checklists are designed to make sure that attention is given to every important area of your home.
Specifically, we focus on high-touch surfaces and areas, including:
Doorknobs
Light switches
Hand railings
Countertops
Appliance handles and knobs
Toilet seats and handles
Tabletops
Home Disinfection Services Near You
These areas pose the most threat to your health because they accumulate multiple layers of dirt, grime, and bacteria. With our cleaning professionals on your side, you'll get a home that sparkles and keeps your family and friends from getting sick.
*Disinfection cleaning is only effective on hard surfaces
Call (904) 507-4961 today for info about our enhanced disinfection cleaning program for the St. Augustine community.
The Benefits of St. Augustine Enhanced Disinfection Services
Our highly trained and certified cleaning professionals love working with you to deliver a floor-to-ceiling clean inside your home. We always want to ensure you're getting the most out of our enhanced disinfection services and reaping the advantages of a sanitized abode.
Some of those benefits include:
Better air quality – A cleaner home can improve air quality by removing dirt, dust, and other harmful pollutants that could end up in the air. When we perform our enhanced disinfection service, you can rest assured that we'll give your space a thorough cleaning to help everyone breathe a little easier.
More time to spend with family – Our professionals love making life better for you and your family. So, when you trust us to give your home a detailed cleaning, you're also giving yourself more time to spend with family and do the things you enjoy.
Healthier loved ones – An unsanitary space can be a breeding ground for germs and bacteria, which can cause serious health issues for your entire family. Hiring our team of cleaning specialists to support your home can eliminate these dangerous pathogens and keep your loved ones healthy long-term.
*Disinfection cleaning is only effective on hard surfaces
Common Questions About Our Enhanced Disinfection Cleaning
What kind of products do you use?
Our cleaning professionals in St. Augustine use Merry Maids Essentials™, a line of eco-friendly products that are gentle on hard and soft surfaces but tough on stains, dirt, and germs. We prioritize your health and use cleaning solutions that don't irritate your skin, are safe to breathe in without extra ventilation, and thoroughly sanitize your home.
Will I have to provide the cleaning tools and solutions?
Never. We always bring the equipment we use with us. We don't rely on our valued customers to provide the advanced tools and cleaning solutions we utilize in our cleaning and disinfecting. This is to help you save money and time and give you complete peace of mind.
Can I customize my cleaning program?
Absolutely! Our St. Augustine maid service professionals will always partner with you to discover your exact needs. We can perform one-time cleanings or routine enhanced disinfection. All you have to do is tell us what works best for your budget, schedule, and lifestyle, and we can accommodate your needs.
If you have any questions about our comprehensive services, call (904) 507-4961, or request a free cleaning estimate to get started.
Base Hours: 2 - 5
Includes: Dusting, Mopping, Vacuuming, Windows
Merry Maids Recommends: Weekly or Bi-Weekly Cleaning