House Cleaning Services in St. Augustine
Base Hours: 2 - 5
Includes: Dusting, Mopping, Vaccuuming, Windows
Merry Maids Recommends: Weekly or Bi-Weekly Cleaning
Letting Merry Maids of St. Augustine handle your house cleaning tasks is the proactive way to maintain a clean and healthy living space. We can perform weekly, biweekly, or monthly cleaning services, or you can call us for help with a one-time project, such as moving into a new home or preparing for a holiday party.
Professional House Cleaners Who Never Leave a Job Unfinished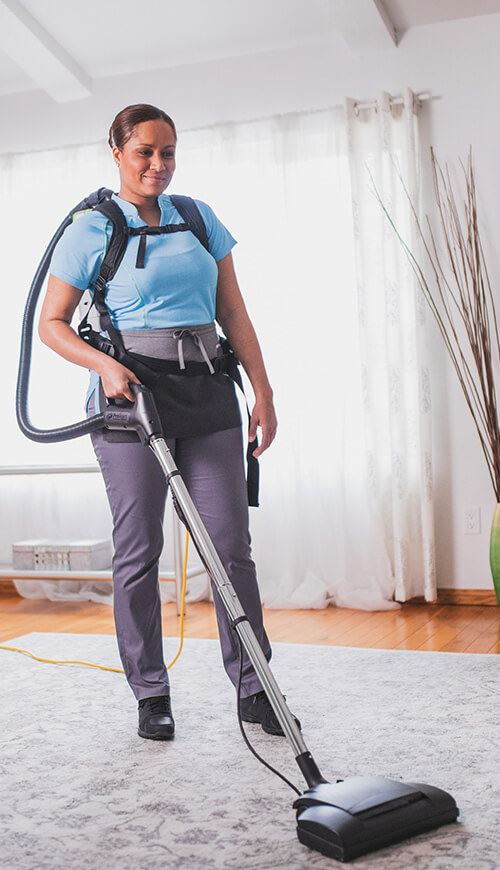 We've designed our St. Augustine and Palm Coast house cleaning services so that you can delegate your tasks to our thorough and trustworthy team. We provide the essential cleaning supplies, making your life even easier. Our team can care for the things around the home that you don't have time for, and we guarantee you'll be satisfied with what we do; if you aren't, we'll come back and redo the job!
Merry Maids of St. Augustine is a locally owned and operated business that can handle all of your house cleaning projects, tasks, and chores.
You can call our office at (904) 507-4961 to request your free in-home estimate on detailed house cleaning in St. Augustine today.
Come home to clean. Request your free estimate today!