House Cleaning Services in St. Augustine
Base Hours: 2 - 5
Includes: Dusting, Mopping, Vacuuming, Windows
Merry Maids Recommends: Weekly or Bi-Weekly Cleaning
Are you looking for a trustworthy, reliable and efficient house cleaning service in St. Augustine? Look no further than Merry Maids of St. Augustine! We have been providing excellent quality house cleaning services to local homeowners for decades. Our highly-trained team is committed to delivering superior service with attention to detail that will leave your home sparkling clean every time – guaranteed! We understand how important it is for our customers' homes to be spotless and comfortable, so we take all the necessary steps required to ensure a perfect job every single time.
With us as your chosen provider of cleaning solutions, you can rest assure knowing that we are dedicated professionals who will provide outstanding results on each visit and make sure that even the toughest job gets done properly. Plus, all our products are environmentally friendly and safe for children and pets so you don't need to worry about their health or safety when using them in your home.
Contact us today at (904) 507-4961 or book online now to make sure your home receives top notch care from qualified experts!
House Cleaning Services Near You
Letting Merry Maids of St. Augustine handle your house cleaning tasks is the proactive way to maintain a clean and healthy living space. We can perform weekly, biweekly, or monthly cleaning services, or you can call us for help with a one-time project, such as moving into a new home or preparing for a holiday party.
Residential Cleaning for Every Room
If you're looking for professional house cleaning services, you need a team that understands the unique needs of each and every room in your home. At Merry Maids of St. Augustine, we have spent countless hours in homes just like yours, amassing a deep understanding and expertise about what works - and what doesn't.
Our advanced cleaning methods are available for every type of room, including bathrooms, bedrooms, kitchens, living rooms, dining rooms, laundry rooms, entryways or mudrooms, mother-in-law suites, basements, wine cellars, nurseries and walk-in closets. Our house cleaners near you offer specialized techniques and processes to ensure that all areas of your home receive the attention they deserve.
Treat your home to comprehensive cleaning services from Merry Maids of St. Augustine. Our knowledgeable team has all the know-how needed to get every inch of your home sparkling clean.
Professional House Cleaners Who Never Leave a Job Unfinished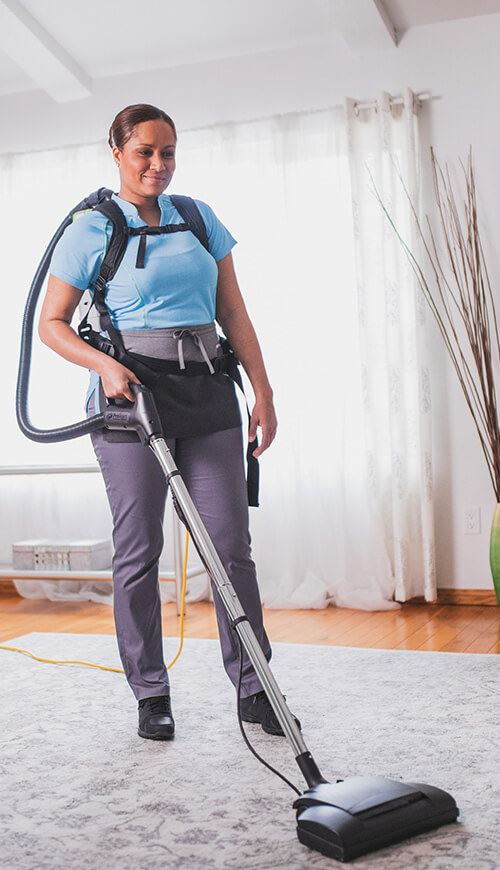 We've designed our St. Augustine and Palm Coast house cleaning services so that you can delegate your tasks to our thorough and trustworthy team. We provide the essential cleaning supplies, making your life even easier. Our team can care for the things around the home that you don't have time for, and we guarantee you'll be satisfied with what we do; if you aren't, we'll come back and redo the job!
Merry Maids of St. Augustine is a locally owned and operated business that can handle all of your house cleaning projects, tasks, and chores.
You can call our office at (904) 507-4961 to request your free in-home estimate on detailed house cleaning in St. Augustine today.
Come home to clean. Request your free estimate today!