Move Out Cleaning Services in St. Augustine
Experience a Worry-Free Move with New Home Cleaning Services
Moving out of a home can be exhausting, stressful, and psychologically taxing. Cleaning up and scrubbing down the your home is probably the last thing you want to worry about. The easiest solution is to leave the the move out cleaning to us! Our move out cleaning experts at Merry Maids of St. Augustine know how to ensure your former space is thoroughly cleaned and disinfected for the next resident (and to get back your security deposit). Let us remove the stress that seems to accompany moving and create the worry-free experience you deserve. Whether you are leaving your old place or getting ready to transition into new home, we offer both move out and move in cleaning services.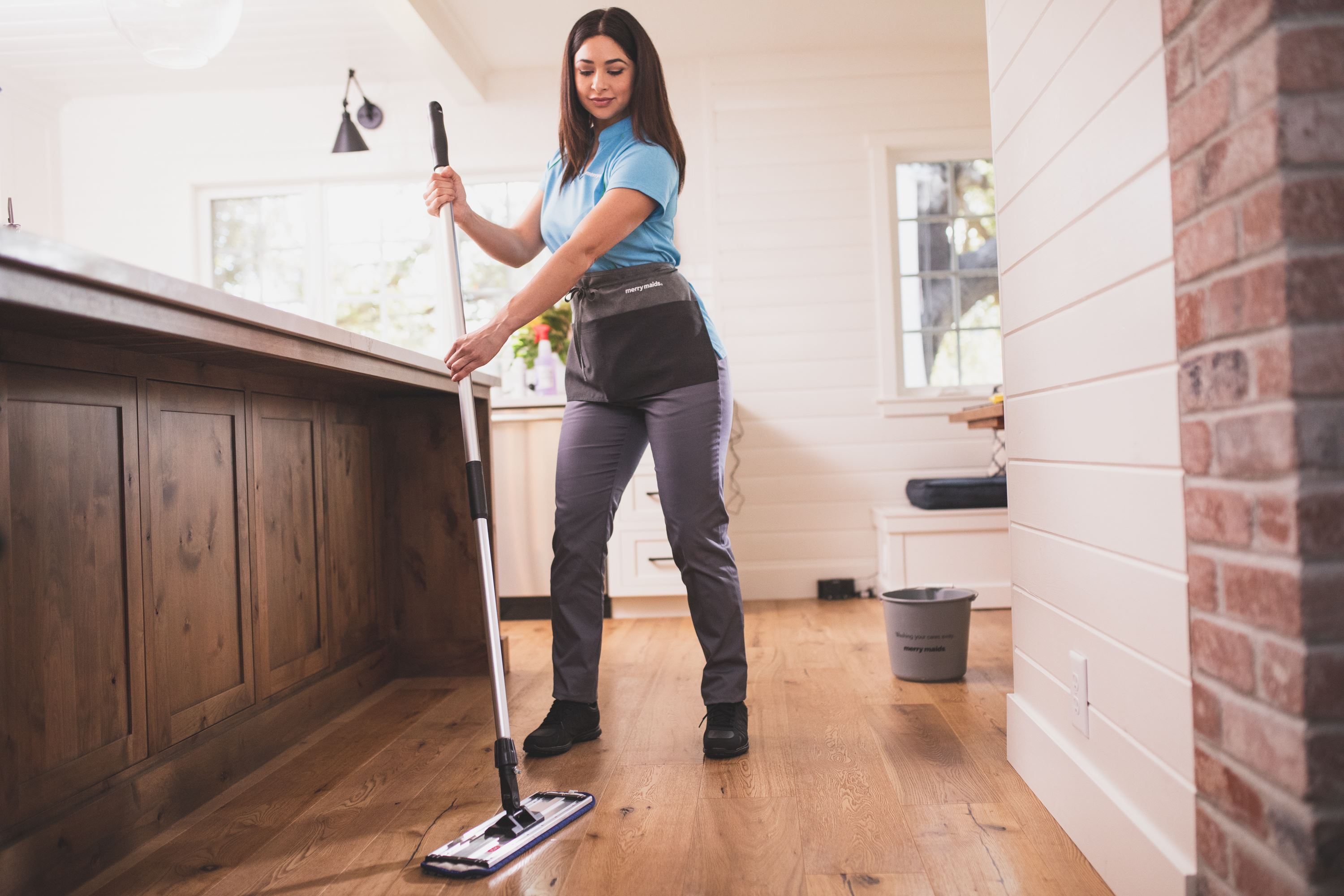 Our knowledgeable cleaning pros have the techniques to tackle every nook and cranny and high-touch surface for that immaculate clean. With advanced hard surface disinfecting methods, you'll be amazed at how great your space looks—you may not want to leave! We want to take care of the deep cleaning so you can focus on moving your personal items and getting comfortable in your new space.
For thorough move out cleaning services in St. Augustine, call our cleaning specialists today at (904) 507-4961.
Landlords & Property Owners Benefit from Our Move Out Cleaning Service
Residents aren't the only ones who can benefit from move-in/move-out cleaning service in St. Augustine. We can assist landlords and residential property owners in preparing apartments or homes for new residents. Wowing potential renters is one of the many things Merry Maids® experts do best—aside from impeccable cleaning. We use cleaning methods that go way beyond just mopping and sweeping. We get deep into spaces that probably haven't seen a mop, duster, vacuum, or sponge in a long time.
Our move-out cleaners can help eliminate germs and bacteria with the techniques we employ. Not only can we deep clean to help prepare for the arrival of new residents, but we can also help keep you compliant with policies and regulations for sanitary living conditions. We'll focus on all of the hard-to-clean places in the unoccupied unit, so you can focus on securing new renters. We've got apartment move out cleaning covered!
Our Cleaning Specialists are the Best in the Industry
Our experts go through a rigorous, week-long training program before they work with clients. They are specifically trained on a meticulous cleaning process to ensure we get into all the impossible-to-reach areas. Our comprehensive move out house cleaning checklists help us tackle all of the places new tenants notice. When you hire our team, you can be confident that your previous and new abodes are getting the deep cleaning they deserve.
Our trained and professional cleaning team provides:
Free cleaning quotes
Worry-free guarantee
Advanced techniques and processes
Customizable cleaning plans
Call (904) 507-4961 today for St. Augustine house cleaning services before moving in.
Why You Should Hire Professional Move Out Cleaners
With over 40 years of cleaning and disinfecting experience, we've built a reputation for delivering exceptional and affordable cleaning services customers can trust. Our goal is to take the cleaning and sanitizing off your hands so you can get back to enjoying life's most important moments in your new home.
Some of the advantages of hiring St. Augustine moving cleaning experts include:
Creating a positive experience for new residents
Taking the stress out of your move
Making life easier for your landlord
Saving you and your landlord time
Being cost-effective
As a busy individual with a move looming, we know there's so much to do and little time to get it all done. We can make life easier by creating a cleaning regimen that suits your moving schedule, lifestyle, and budget. Our process offers a deep cleaning you can both see and feel.
Call (904) 507-4961 for information on new home cleaning service costs! You can also get a quote online.
Base Hours: 2 - 5
Includes: Dusting, Mopping, Vacuuming, Windows
Merry Maids Recommends: Weekly or Bi-Weekly Cleaning