Maid Service in Baton Rouge
Merry Maids Cleaners Can Beautify Your Home
Base Hours: 2 - 5
Includes: Dusting, Mopping, Vacuuming, Windows
Merry Maids Recommends: Weekly or Bi-Weekly Cleaning
If you're considering maid services for your property in Baton Rouge, LA, look no further than Merry Maids of Baton Rouge. We'll provide regular cleaning the way you want it so that you have the time to do the things that you enjoy. When you choose our team, your satisfaction will be guaranteed as many recent clients can attest.
See Our Special Offers & Coupons
You can have confidence in our house cleaning services because all members are thoroughly screened during the application process and are extensively trained after being hired. We never accept anything less than a clean that measures up, and we supply all necessary equipment and materials. We're confident that our maid services in Baton Rouge will be the right choice for your home because our team:
Is available on a weekly, biweekly, or monthly basis
Will dust, vacuum, wash, and sanitize every room in your home with options for deep cleaning
Will use proper equipment along with specially formulated green products
Provides green cleaning alternatives
A Baton Rouge Cleaning Maid Service Offering Scheduling Flexibility
Many homeowners and residents throughout Baton Rouge, LA rely on the maid services offered by Merry Maids of Baton Rouge, and you can as well. Call us today to speak with a representative to discuss your options for cleaning services and to schedule an appointment. We have convenient office hours and flexible appointment availability throughout the week.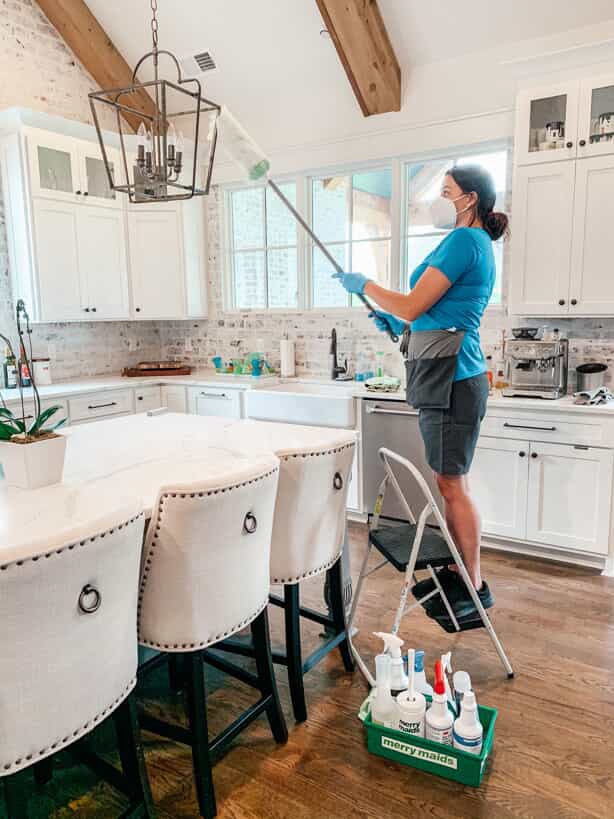 For High-Caliber Maid Services in Baton Rouge, give our team a call today at (225) 414-6689!
come home to more Request Your Free Cleaning Estimate Now!